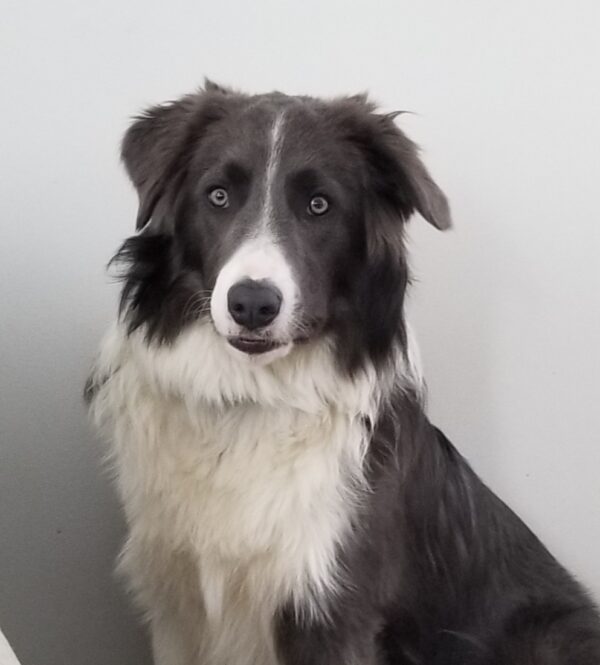 PRICING

We have and always will place HEALTH over COLOUR.  Our dogs are our actual dogs, they enjoy a normal life in our homes and are active, beautiful members of our families.  All dogs are fully health tested and hips/elbows are tested when age appropriate.  We continue to strive to produce the healthiest, best tempered Border Collies for family & sports environments.

All puppies are $3500.00.

Puppy Deposits $500.00 (deducted from the puppy purchase price)

Pricing reflects increased costs due to decisions we have made regarding how we are raising the puppies and is due to our desire to provide the best environment for our puppies through the  early stages while with us. This includes Purina Pro Vet Formula Puppy (Medium Breed), DHD supplements and complimentary introduction classes on our Farm in Langley.  We are also continuing our learning and growth both with our lines and in continuing education classes in Genetics, Whelping and best Training Practices.

Our puppies are not in a barn, they are not off in another room.  Our puppies are whelped as part of our family and it does make a difference.  They begin socialization the moment they are born and we are actively engaged in every aspect of their development.  The last 3 weeks we are with them a minimum of 15 hours a day and we do everything to ensure they are familiar with crates, pens and well rounded with limited areas to cause unneeded stress or anxiety.

Our breeding crew eat RAW, are supplemented and we continue to work to ensure they are the healthiest they can be.  We do not skimp on Veterinarian assistance, tests, blood panels, etc. to ensure they are in the best health to produce healthy, well rounded puppies.
All puppies are sold on a non-breeding contract.  Breeding agreements are available, please contact us for more information.
A $500.00 non-refundable deposit is required to hold your selection or your puppy.  The balance is due upon selection of your puppy.

Shipping is booked with WestJet when puppies are born and flights Shipping fees are due 30 days prior to travel (when flights are booked).
ALL PUPPIES LEAVE US WITH THE FOLLOWING
Veternarian Health Letter
First shots
Dewormed
Microchipped
1 complimentary month of Trupanion Health Insurance valid from the moment you leave.
Puppy Pack
Puppy Food
We also provide a 2 day introduction course taught on the Farm in Langley.  We give you overviews on the breed, introduction to basic training and tips and tricks to make the puppy days ahead enjoyable for you and your puppy!

Veterinarian Care

Moving occasionally has it's benefits.  Moving back to Southern Ontario meant having to research and decide who are Vet was going to be, never easy and they are not all created equal.

We tell our parents, if you don't fully trust your Vet's opinion or your shopping on Facebook for "Facebook Arm Chair Vets", leave yours and keep looking.  Our Vet is our dog's lifeline, you must trust them and have the same philosophies.

Dr. Albert has been AMAZING and he has quickly got to meet my girls in less then ideal circumstances.  We're grateful for his expertise and parents can rest easy that our Veterinarian has a Masters in Reproduction, with a true passion to ensure our girls and your babies arrive safe and healthy.
Dr. Albert Osa Ge 
DVMS, MSc. VGO
Dr. Albert is an animals lover, he achieved his Bachelor of Veterinary medicine and surgery from University of Baghdad – College Veterinary in 2003, then his masters degree in Veterinary Obstetrics and Gynecology in 2008.
"A dog is the only thing on earth that loves you more than you love yourself."
– Josh Billings

UPCOMING LITTERS

Lizzie & Jax  late 2022,, early 2023

Ivy & TBA, summer 2023

Tessa & Boston, late summer 2023

Lily & Boston, late summer 2023

Lucy & Boston, late summer 2023 (last litter)

If you're interested in our upcoming litters, please fill out our questionnaire and we will be in contact with you to advise of availability.!

WORK HARD.  STAY FOCUSED.  PLEASE THE BOSS

LOOK BACK. GIVE THE WOOLIES THE EYE. THAT'LL DO

BORDER COLLIE WISDOM