Piper & Draco | Born March 13th, 2019
STATS | Piper, ee Red Purebred Border Collie | Draco, Red (also known as Chocolate) Purebred Border Collie (papered AKC)
Both Cleared for CEA and Hips.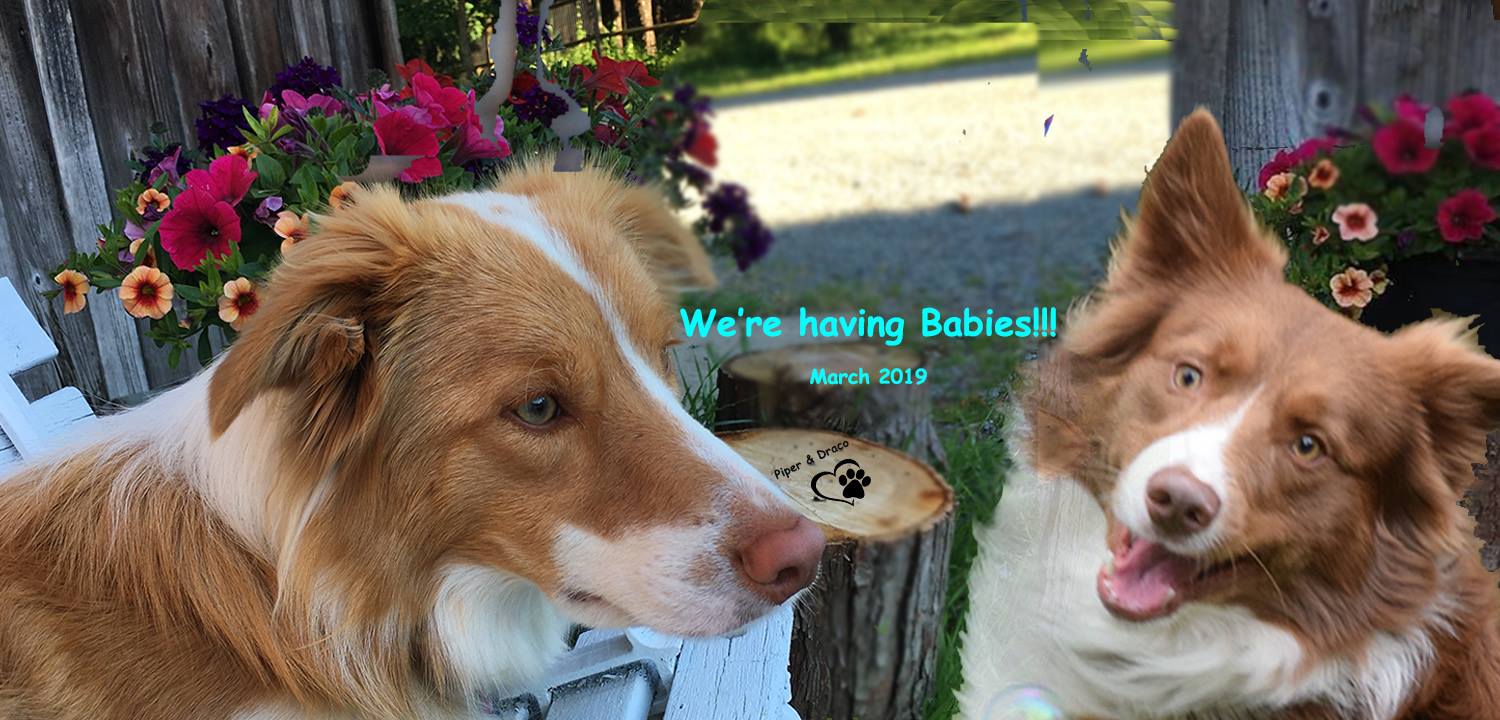 Piper is the daughter of Riley and Jackson and was 18 months when she was mated with Draco.

Piper is an old soul, that is what I called her when she was born and that hasn't changed.  She has this lovely, soft quality about her and is an amazing girl.

Draco is from the US and is AKC registered, he has very strong herding instincts and is a very loving, easy to manage Border Collie.

The litter, 3 tri chocolates and 4 chocolates, all varying shades was born March 11th and have all been spoken for.

NOTE: The gallery will take a moment to load below as there are over 100 pictures!